---
CLASSIFIED ADS
LITIGATION ATTORNEY


We are looking for a litigation associate with at least 3-5 years of litigation experience. Insurance litigation experience, especially in BI, PIP, UM/UIM, and/or property coverage strongly preferred. The ideal candidate is also one who completes tasks to conclusion, who can anticipate and execute next steps on cases for which they are responsible, and who communicate promptly. We are also seeking candidates with a background in all phases of litigation, including motion writing, preparing discovery, authoring status reports, and trial preparation. We are a small collegial firm with a multi-state and multi-jurisdictional practice. Our main office is in San Francisco and we have secondary offices in Portland and Seattle. We are also open to candidates who are interested in working remotely (required while COVID-19 restrictions are in place and optional thereafter). We are often in trials throughout California and the Pacific Northwest, in both state and federal courts. All of our attorneys have the opportunity to broaden their experiences both in litigation and in interaction with clients. The firm's primary focus involves handling litigation of complex commercial matters for financial, insurance, and real estate institutions. All candidates must be a member in good standing of the California Bar. Washington or Oregon Bar membership is preferred but not required. Candidates must also possess a valid driver's license. We are a diverse workplace and welcome candidates from all backgrounds. Please submit a resume to apply. JNK@dkmlawgroup.com
Litigation Attorney


needed for a small , (but growing) busy OC boutique firm. Requires a minimum of 3 years litigation experience, graduation from an ABA school is a must. Please send resumes for consideration.
Senior Deputy City Attorney


The Ideal Candidate has been practicing law in CA for at least 5 yrs & has strong municipal law, gov't law, and/or land use legal exp. The candidate also has VERY STRONG legal research & writing exp. & exp. in writing legal advisory opinions, briefing writs & appeals. Having represented other gov't or public agencies at trial, including personal injury, City vs. State law dispute, gov't & municipal law, & police use of force is a huge plus. For more info, please visit http://www.governmentjobs.com/careers/huntingtonbeach
ASSOCIATE ATTORNEY


Newport Beach trial boutique seeks an associate with 2-4 years' experience handling litigation matters. Candidate must have a degree from an ABA accredited school, a strong academic background, excellent research, writing, analytical and communication skills and a passion for the practice of law. We offer competitive salary and excellent benefit package. Qualified candidates are invited to send a resume and writing sample to: cpitet@apjuris.com
PROBATE RESEARCH ATTORNEY


$4,069.83 - $5,286.09/biweekly + benefits. Performs complex legal work, including research in specialized areas of probate law.
Req. 5 years of experience as an attorney.

Apply online, Stanislaus Superior Court, https://www.governmentjobs.com/careers/scstanct
FFD 5/14/21. EEO/ADA
ASSOCIATE ATTORNEY


Orange County law firm seeks an associate attorney with 3-5 yrs experience handling third party liability litigation involving extensive discovery, the defense and taking of expert and percipient witness depositions as well as law and motion experience. Applicants must also possess strong research/writing skills, be highly motivated and well organized.

Email resume + 2 writing samples (motions, briefs, etc.) to rhamilton@cannonnelms.com
Senior Deputy City Attorney


The City of Huntington Beach is seeking a highly competent individual with STRONG legal research & writing exp. The candidate will possess 5+ years' exp. as a practicing trial or advisory attorney within a municipal law office or private firm contracted with a public agency for legal services. State & Fed. jury trial exp. desired. Good standing with the CA State Bar Assn. required. For more info, please visit https://www.governmentjobs.com/careers/huntingtonbeach

Recent attorney testimonial: "All lawyers get into a time pinch … especially with research. Luckily I found the Overflow Legal Research Company. What a lifesaver!"
Send us a pdf or word document of: brief; memorandum; motion or complaint
We will find more authority for your case.
(CA attorney owned.)
rbwla@earthlink.net (818) 986-0377
Workers' Compensation Attorney


Los Angeles Panzer Law, P.A., a plaintiffs'/applicants' law firm, is opening its first office in Los Angeles and seeking an associate attorney with two or more years' experience in workers' compensation litigation, including trial experience and doctor depositions experience. Bilingual (Spanish) is required. This is an opportunity to help start a new office of Panzer Law, P.A., with major opportunities for growth in responsibility and pay. Position allows remote working environment. Alternatively, the attorney can be based in a Los Angeles office. Competitive salary and opportunity for generous bonus.

Email resume to gil@gilpanzerlaw.com

Deputy Public Defender


Applications are currently being accepted for Deputy Public Defenders. Salary range is $162,926.40—$225,472.00/year. Submit an application at http://www.acgov.org/hrs by 5:00 p.m. on May 17, 2021. Public Defenders must be sworn members of the California State Bar as of the first day of employment.
NOW HIRING
ATTORNEYS
Special Assistant
Inspector General



(Positions exist in Sacramento, Bakersfield, and Rancho Cucamonga) OIG attorneys monitor CDCR administrative and criminal investigations and employee disciplinary cases. Annual salary: $125,436–$161,000 plus outstanding benefits. Must be an active member of the CA State Bar and have 8+ years of full-time experience in the practice of law. For info, visit

https://www.oig.ca.gov/pages/employment.php or call the Office of the Inspector General at (916) 255-1129.
Senior Trial Counsel


The City of Huntington Beach is seeking a highly competent, motivated individual with 5+ years
of exp. in litigation & trying cases in CAwith a
min. of taking lead role in 5 jury & 3 bench trials
to verdict in Superior Court. Admission to practice in State & Fed. jurisdictional courts is required. For more info, please visit https://www.
governmentjobs.com/careers/huntingtonbeach
ATTORNEY


San Diego Firm with intense litigation practice seeks attorney with 7+ yrs. experience, heavy litigation exp., writing skills, and ability to fully handle caseload absolutely required. Employment and class action experience preferred. Remote work possible. Email resume and writing sample to: sdlaw8012@gmail.com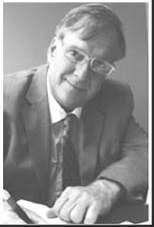 • IN-DEPTH RESEARCH
• COMPELLING ANALYSIS
• WINNING STYLE
Top-quality motions, appeals by attorney/former investigative reporter/published scholar.
Responsive briefs a speciality.

Deadlines welcome. Andrew Krastins, Esq.
MOBILE (562) 208-9679
OFFICE (562) 436-6320
Akrastins@krastinslaw.com
inquiry@krastinslaw.com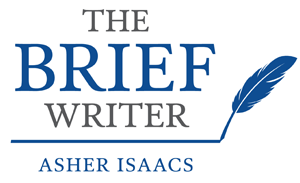 Asher D. Isaacs, Esq.
UCLA Law Review, Articles Editor
Ninth Circuit and U.S. District Court Clerkships
20+ Years of Experience
www.TheBriefWriter.com
asher@thebriefwriter.com * (310) 346-4216