---
LITIGATION ATTORNEY


Busy bi-coastal law firm seeking Mid-Level Litigation Associate with 3-7 years experience for Southern California offices. Top tier ABA accredited law schools only. Please submit cover letter & resume to the Hiring Manager. No direct solicitation please.

classifieds@dailyjournal.com - job # 6992
COUNTY COUNSEL


The County Counsel Office of San Joaquin County is seeking an experienced attorney to fill a position that will be housed in our Human Services Agency. This position will primarily be responsible for providing legal services to the department in matters of adoption, custody and placement and related civil issues where the chief goal is the protection of children who become clients of Child Protective Services staff.

Apply at http://www.sjgov.org/department/hr
Application and supplemental questionnaire must be submitted by December 13, 2019.
OC ASSOCIATE


Smith Smith & Feeley LLP seeks associate with 3-5 yrs. civil lit. experience. Must have excellent analytical and writing skills. Insurance law background helpful. $5K signing bonus. Competitive salary and benefits. Email resume, writing sample to: psmith@insurlaw.com
OFFICE ADMINISTRATOR


High Salary and benefits for law firm office in Orange County to coordinate administrative activities in both Orange County office and Los Angeles office. Apply via email to: Kathy Whitford at kwhitford@londonfischer.com
W. LA - BRENTWOOD - WILSHIRE BLVD


Premium high-rise. Full-service window offices; only one left. Attractive layout, bright & airy, must see; 180 sq. ft; optional secretary space. Underground parking. Conference room, Wi-Fi, law library, kitchen. 310.444.7750

Staff Attorney


Community Legal Center seeks attorney with experience in immigration law/removal defense. Salary $4,992 - $5,954/month DOE.

Send resume to Asian Law Alliance
rkonda@asianlawalliance.org until filled.
DEPENDENCY ATTORNEY


Children's Law Center of California (CLC) is an employee-focused organization looking to add passionate, skilled, and client-focused attorneys to join our Monterey Park and Lancaster teams. We are also seeking a Non-Minor Dependent Attorney for our Lancaster location. Attorney positions start at $70,000 DOE plus an additional $5,000 annual stipend for Lancaster-based attorneys. Benefits include Health, Dental & Retirement Plan w/ 6 percent organization match.

To apply visit www.clccal.org/employment
Circuit Mediator
U.S. Court of Appeals, Ninth Circuit
San Francisco, CA


6-10 yrs of litigation and/or appellate experience req'd, mediation exp strongly preferred. Must possess JD and bar membership. See full description and apply: www.ca9.uscourts.gov/employment
WORK COMP DEFENSE ATTORNEY


Marina del Rey Workers Compensation Defense attorney seeks Associate Attorney to mentor for long term working relationship. Ideal candidate has some work comp defense experience. Firm offers competitive salary, medical/dental/vision insurance, and 401k plan. Resume & salary expectations to mbarnard@MBarnardLaw.com
CRIMINAL LAW TEAM LEADER


California Law Revision Commission is seeking CA attorney with extensive criminal law and policy exp. Davis office. $10,000-$13,000/mo.

Apply online, search by job title at calcareers.ca.gov

Associate Deputy Public Defender


Applications are currently being accepted for Associate Deputy Public Defenders, the entry- level attorney position in the Alameda County Public Defender's Office. Salary range is $98,072.00 - $148,075.20/year.
Submit an application at http://www.acgov.org/hrs by 5:00 p.m. on December 18, 2019. Public Defenders must be sworn members of the California State Bar as of the first day of employment.
WGAW COUNSEL


Writers Guild of America West seeks experienced labor attorney for its in-house legal dept to handle arbitrations, litigations and other hrgs. Reas. hrs, excellent employer paid benefits; 3-10 yrs 1st chair trial or binding arbitration exper required and NLRB or wage & hour exper strongly preferred. Must have excellent analytical, advocacy and writing skills. Email resume w/writing sample & salary req to: recruitment@wga.org
Wanted: Small Office Sublet in SOUTH SF


Small office sublet wanted in South San Francisco/Daly City. Will need exterior and directory signage. Will be an infrequently used branch of our main office in Orinda.

Call Amy @ 925-258-5800.
Senior Associate Seeking Partnership


Boutique firm, specializing in commercial litigation and business transactions. Seeking attorney with trial experience who can handle some business transaction matters. Client base includes a major studio, companies base in China and local businesses. Resume to jtiedt@tiedtlaw.com
ATTORNEY


Mid-size law firm in Costa Mesa serving public agency clients is looking for a transactional attorney with one to six years of experience in municipal law and/or environmental law. The ideal candidate will have legal experience in the areas of land use regulation, the California Environmental Quality Act, public agency procurement, conflict of interest, ethics, and the Brown Act.
Candidates must possess excellent research, writing, organizational, and communication skills. Candidates should demonstrate the ability to take initiative and work both cooperatively and independently. Salary and benefits will be competitive and commensurate with level of experience.

Invitation for Public Comment
on the Reappointment of U.S. Bankruptcy Judge Robert N. Kwan



The current term of the Honorable Robert N. Kwan, U.S. Bankruptcy Judge for the Central District of California, is due to expire in February 2021. The U.S. Court of Appeals for the Ninth Circuit is considering the reappointment of Judge Kwan to a new 14 year term of office. The Court invites comments from the bar and public about Judge Kwan's performance as a bankruptcy judge. The duties of a bankruptcy judge are specified by statute, and include conducting hearings and trials, making final determinations, and entering orders and judgments.

Members of the bar and public are invited to submit comments concerning Judge Kwan for consideration by the Court of Appeals in determining whether or not to reappoint him. Anonymous responses will not be accepted. However, respondents who do not wish to have their identities disclosed should so indicate in the response, and such requests will be honored.

Comments should be submitted no later than Friday, December 13, 2019, to the following address:


Office of the Circuit Executive
P.O. Box 193939
San Francisco, CA 94119-3939
Attn: Reappointment of U.S. Bankruptcy Judge Kwan
Email: Personnel@ce9.uscourts.gov
FREE LAW BOOKS
CA OFFICAL REPORTS


Full set of Cal. 2nd, Cal. 3rd, Cal. App. 2nd, Cal App. 3rd, and partial Cal. & Cal. App. All in good condition, look great, with shelving, available to anyone who will provide a good home.

Call 415-788-1881, ext. 222
Top Tier Law School Grad


Law Review, former federal district court clerk, law firm partner, with 20+ years big firm civil litigation experience.

Email: TopLawCA@gmail.com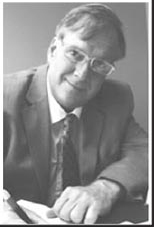 • IN-DEPTH RESEARCH
• COMPELLING ANALYSIS
• WINNING STYLE
Top-quality motions, appeals by attorney/former investigative reporter/published scholar.
Responsive briefs a speciality.
Deadlines welcome.
Andrew Krastins, Esq.

MOBILE (562) 208-9679
OFFICE (562) 436-6320
Akrastins@krastinslaw.com
inquiry@krastinslaw.com
BRIEF WRITING FOR LAWYERS
Isaacs Law Group, P.C., Asher Isaacs
UCLA Law Review, Articles Editor
Ninth Circuit and U.S. District Court Clerkships
20+ Years of Experience
asher@adisaacslaw.com * (310) 346-4216