---
CLASSIFIED ADS
PARALEGAL


Encino defense firm seeks certified, litigation paralegal proficient with Microsoft suite applications, knowledge of Trial Director and iManage a plus. Must be able to work independently on discovery, document review, case management, investigations and trial support.

Email resumes to info@nemecek-cole.com
PARALEGAL


South Coast Air Quality Management District $69,429 - $81,804/Yr. Support prosecuting attorneys handling cutting edge legal issues at one of the nation's premier environmental agencies! Great benefits and a 4/10 schedule. Apply by 3/26/21 at https://www.aqmd.gov/careers
Associate Corporate Counsel


OAKLAND Harborside has an immediate opening for Associate Corporate Counsel with 5+ years of experience. Must have JD Degree with active license to practice in the state of California. Love of multi-taking a MUST in a fast paced growing organization. Send resume to
M&A Corporate Attorney


OAKLAND 4+ years of relevant experience at a top law firm, licensed to practice in the State of California and a JD degree from an accredited law school with excellent academics.

Apply to Marian.Robinson@Hborgroup.com
NOW HIRING
ATTORNEYS
Special Assistant
Inspector General



(Positions exist in Sacramento, Bakersfield, and Rancho Cucamonga) OIG attorneys monitor CDCR administrative and criminal investigations and employee disciplinary cases. Annual salary: $125,436–$161,000 plus outstanding benefits. Must be an active member of the CA State Bar and have 8+ years of full-time experience in the practice of law. For info, visit

https://www.oig.ca.gov/pages/employment.php or call the Office of the Inspector General at (916) 255-1129.
Plaintiff PI Attorney


Boutique L.A. Personal Injury, third party, Jones Act & Longshore Act firm looking for aggressive attorney, 0-5 years experience, with excellent research, writing & oral argument skills.
Firm actively practices in L.A., S.D. & Honolulu.

Email resume CV explaining your interest in representing plaintiffs to maritime@earthlink.net
LITIGATOR


w/3+ yrs exp for statewide municipal practice. Position available in any of our Northern or Southern CA offices. Excellent academic credentials, strong analytical & writing skills; public law, trial court writs or appellate exp helpful. EOE. Letter & resume to Hiring Shareholder, Colantuono, Highsmith & Whatley, PC. Email: hr@chwlaw.us mail: 420 Sierra College Dr., Ste. 140, Grass Valley, CA 95945.
Land Use Attorney
Oakland Office


Goldfarb & Lipman seeks a land use attorney with at least 3 years of experience. CA Bar admission required. Ideally have experience in: CEQA, NEPA, CA Plg & Zoning law, advising pub & priv sector clients, municipal law basics (Brown, Pub Records, & Polit Reform Acts), aff hsg streamlining laws. Persons of color, women, LGBTQIA, & persons from various socio - economic & other diverse backgrounds encouraged to apply. Email (a) letter thoughtfully describing experience & goals, (b) resume, (c) writing sample, (d) 3 references to

mevans@goldfarblipman.com No phone calls.
CRIMINAL CONTRACT ATTORNEY
GLEN NIEMY
40 yrs of Experience in Direct Appeals, Habeas Corpus, and Major Trial Work


Last 21 yrs - Death Penalty Direct Appeal and Habeas Practice in the CASupreme Court & CA Federal Courts. 17 Separate Appointments as Lead Counsel. Member U.S. Supreme Court Bar
Extensive work in California Court of Appeal
10 yrs. as Chief Criminal Counsel to the San Diego Superior Court
8 yrs as major crimes prosecutor and field supervisor of police homicide units

GO TO niemylaw.com for detailed web site
207 699 9713
gniemy@yahoo.com
ATTORNEY


Boutique plaintiff's employment firm seeking F/T associate, committed to justice, and eager to work on anything, from intake to trial. Must be aggressive, detail-oriented, driven, with at least one year (preferably two) experience in litigating employment matters. Must be able to work remotely and willing to come to the office as needed. Salary & bonuses are commensurate with experience. Email resume to contact@loeab.com
OPPORTUNITY TO OWN


Prosperous Estate Planning, Trust and Probate practice in Carlsbad, 37 years. Client base supports additional practice areas. Qualified attorney(s) should have Certified Specialization. Office Condominium Available - Purchase or Lease. Inquiries: rbmsabbat@gmail.com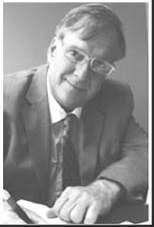 • IN-DEPTH RESEARCH
• COMPELLING ANALYSIS
• WINNING STYLE
Top-quality motions, appeals by attorney/former investigative reporter/published scholar.
Responsive briefs a speciality.

Deadlines welcome. Andrew Krastins, Esq.
MOBILE (562) 208-9679
OFFICE (562) 436-6320
Akrastins@krastinslaw.com
inquiry@krastinslaw.com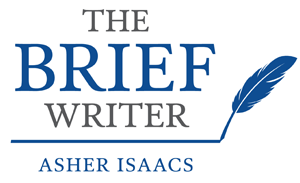 Asher D. Isaacs, Esq.
UCLA Law Review, Articles Editor
Ninth Circuit and U.S. District Court Clerkships
20+ Years of Experience
www.TheBriefWriter.com
asher@thebriefwriter.com * (310) 346-4216